ISS Cleaning is the leader in hospital cleaning. We provide emergency cleaning and consulting services tailored to meet the needs of each hospital and Medical Centre in Perth, WA. We guarantee 100% best practice cleaning every single time.
You are looking for a Perth Medical Cleaning Service.
ISS CLEANING provides high-quality medical cleaning services for Perth hospitals and other healthcare facilities. We are familiar with medical cleaning, dental centre, specialist surgery centre in Perth
Our company has been cleaning Perth hospitals and other healthcare facilities for over 15 years. We understand the importance of clean equipment and an environment that adheres to safety and health regulations. ISS CLEANING has a dedicated staff that is trained in medical cleaning. We pride ourselves on our attention to detail and have a friendly staff who are specially trained.
Get in touch today to make your facility clean and safe. For medical cleaning in Perth, we offer no-obligation quotes.
Safety and Hygiene Are Our Priority
We understand the importance of medical cleaning. That's why we invested in training our medical cleaners on safety regulations and how to clean them. We only use best equipment and we have our management team oversee all medical cleaning staff to ensure safety.
Professional Perth medical cleaners will create a pleasant, safe environment for clients and staff. We are a family-run company, and our reputation is crucial. This is why we take pride in providing a professional, thorough, and hygienic cleaning service to all of our clients.
We do care about the safety of our workers and contractors. We have established an occupational health safety management system to assess and manage OHS concerns. We are providing continuous training for our employees to keep them up-to-date on OHS issues in the workplace.
We are an AS/NZS4801 Occupational Safety and Management System (OHSMS) accredited company.
Custom Medical Cleaning Services
Our team can adjust to your business's requirements, and schedule cleans to fit your working hours. We are aware that every healthcare and medical facility is different to offer customized Perth medical cleaning packages.
Our customized packages make sure that you can focus on the patient and not worry about medical cleaning. We can provide all aspects of clinical cleaning, office cleaning, and kitchen cleaning.
Get a custom quote for your medical cleaning in Perth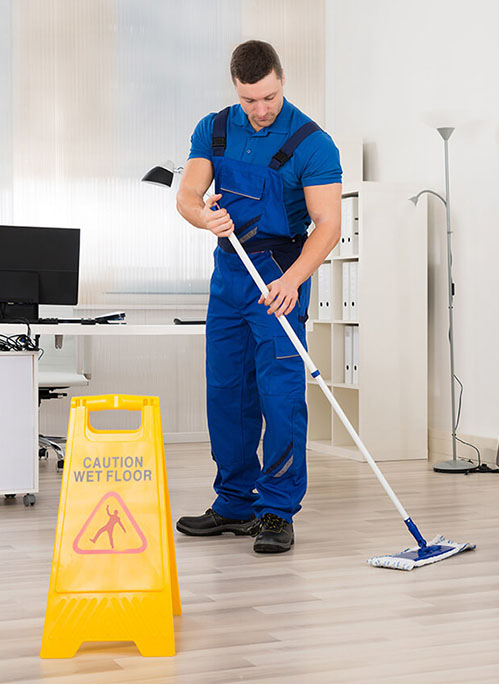 Our Perth Medical Cleaning Services Include
Select from these services, and we will create a custom package for you. Ask us anything that you don't find listed. We will do everything possible to make sure you get every medical cleaning service that you need.
Schedule Weekly or Daily Medical Cleanin
We provide professional medical cleaning services to hospitals and medical offices throughout Perth. ISS CLEANING offers a variety of services to meet your needs. Regular cleanings can be scheduled to fit your schedule by our highly-trained medical cleaners.
Choose ISS CLEANING to be your Medical Cleaning Service Provider

ISS CLEANING Property Services Plus takes pride in offering quality, affordable medical cleaning services with friendly service.